Home > Events > Seminar with Satoh Tadayuki Sensei
Seminar with Satoh Tadayuki Sensei
Waseda University Aikido Shihan
Self-Defense & Nage Waza
Effective Application of Judo & Aikido
August 18, 19 & 20, 2017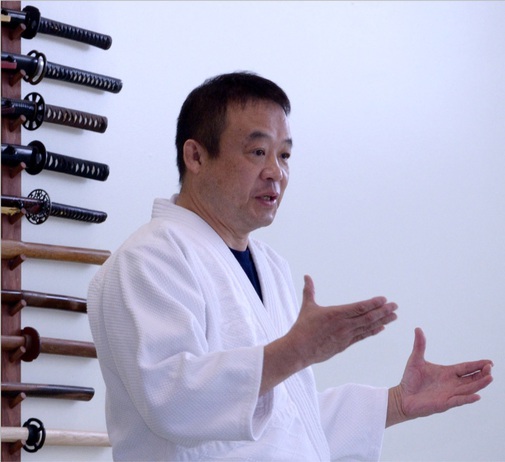 Satoh Tadayuki Sensei is one of the world's leading Japan Aikido Association experts. He was taught by Tomiki Kenji Sensei, founder of the Japan Aikido Association, in the living room of his house every Sunday. He has an in-depth knowledge of Tomiki Sensei's aikido system. He is also an accomplished judoka. Satoh Sensei, sixth dan, was granted the position of Shihan of Waseda University Aikido club in 2007. This position had been vacant since Professor Tomiki's death in 1979. He is an expert in his field, and in particular, the link between Kodokan judo and Tomiki-style aikido. He also teaches aikido at the Japan Police University.
Join us to explore the integration of Judo & Aikido with Satoh Tadayuki Sensei
Shihan, Kisuikan Dojo, Tokyo Japan
Shihan, Waseda University Aikido Club, Tokyo Japan
Faculty, Waseda University, Department of the Humanities
Founder, Renaissance Judo
Personal Student of Tomiki Kenji Sensei
Internationally Acclaimed Instructor and Scholar
Open Sessions
Friday, August 18th
Saturday, August 19th:
9:00am - 11:00am
1:00pm - 3:00pm
Reserved Sessions
Sunday, August 20th
9:00am - 10:30am
11:30pm - 1:00pm
Private Sessions (limited to 4 participants each)
Saturday, August 19th
Sunday, August 20th
Registration
Open Sessions (3 total)
Before August 4, 2017: $90
After August 4, 2017: $120
Open and Reserved Sessions (3 open and 2 reserved)
Before August 4, 2017: $135
After August 4, 2017: $165
One Private Session: $50
Get focused attention from Satoh-Sensei – these sessions limited to 4 participants!
Only 8 total spaces available in the private sessions ... act fast to reserve your spot!
Indicate preference for Saturday or Sunday private session. First come, first served!
**Only available to to those participating in Open or Open & Reserved sessions
**Please sign up for ONLY ONE of these sessions!