Home > Instructors > Dana Jackson Sensei
Why Do YOU Want to Start Martial Arts?
"I want to learn to defend myself!"
"I want to get in shape!"
"I want to improve my mental focus!"
Get Started Today!
Fitness • Focus • Self-Defense
(734) 720-0330
Dana Jackson Sensei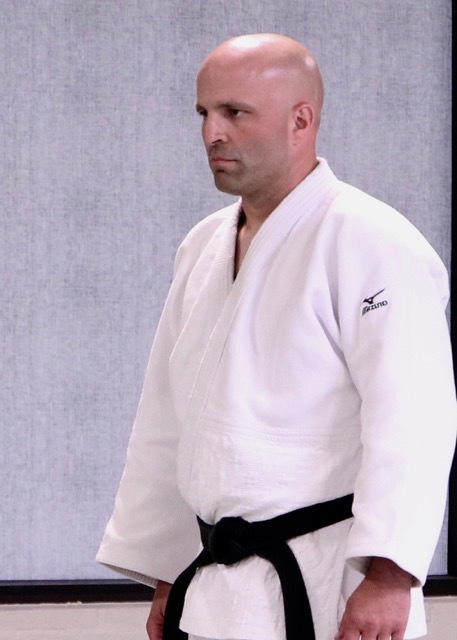 Dana Jackson was born in Lansing, Michigan in 1978. At the age of 10 he began his martial arts training in Iki-Shin-Do, an obscure form of karate that branched off from the Shotokan style of karate. He trained with Sensei John Anderson for eight years, eventually being awarded the rank of nidan. He took a brief hiatus from martial arts while he attended school at Saginaw Valley State University where he played collegiate soccer. After several years of searching for a new karate dojo and never really being completely satisfied with what other schools had to offer, Jackson-Sensei decided to start looking at other martial arts. This eventually lead him to judo and the Japanese Martial Arts Center, where he began training with Suino Sensei in January of 2008. He has since earned several levels of black belt, currently hold the rank of yondan, and inspires JMAC students while teaching judo.